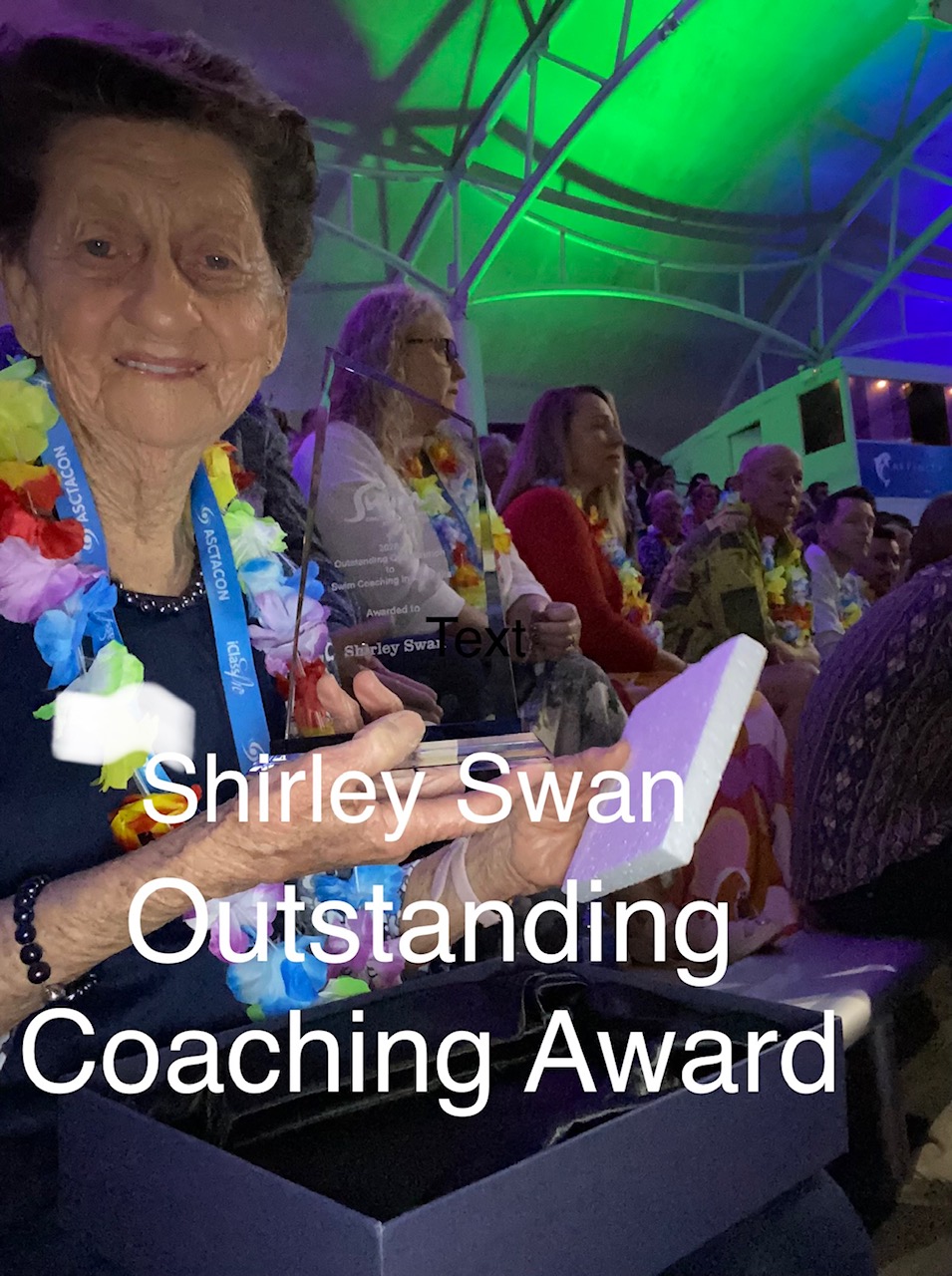 Congratulations Shirley,
At the Australian Coaching and Swim Teachers Assocation conference last month, Shirley was finally presented with her 2020 Outstanding Contribution to Swim Coaching in Australia Award.
Shirley's commitment to swimming in Swan Hill has been amazing and we are very privileged to have her coaching with our club since 1978
Victorian Country Championships 2022
A hot weekend in the pool for the swimmers and a hot weekend out of the pool for the spectators! Our Two Bays swimmers were impressive in the pool with everyone setting a new PB for every stroke. Can't ask much more than that. Big congratulations to Cody for smashing out an awesome swim in the butterfly and winning a Bronze medal.
Congratulations to all our medal winners and swimmers for the weekend, Cody Johnston, Anders Plant, Jules Muir, James Xi, Ella Atkins, Bohden Brown, Doug Jones, Callum Muir
Upcoming Events
KEY CLUB DATES:
(all dates are to be confirmed)
6-9th January 2023
SA Country LC Championships
Mt Gambier, SA
21-23rd January 2023
Victorian Country LC Championships
Wangaratta
10th February 2023
All Schools
Swan Hill
17th February 2023
Club Champs
Nyah
24th February 2023
D15 All-Junior Qualifying Meet 
Mildura Waves
26th February 2023
D15 All-Junior Qualifying Meet
Bendigo
5th March 2023
Central Victoria (D15)
District Championships
Nyah Two Bays Swimming Club Enquiry Form
Fields marked with an asterisk are required