Warning
: imagepng(/home/twobaysswimming/public_html/wp-content/uploads/gravity_forms/0-f4f84127b47c04efe53e7017a6462f8e/1318310691.png): failed to open stream: Permission denied in
/home/twobaysswimming/public_html/wp-content/plugins/really-simple-captcha/really-simple-captcha.php
on line
147
Warning
: fopen(/home/twobaysswimming/public_html/wp-content/uploads/gravity_forms/0-f4f84127b47c04efe53e7017a6462f8e/1318310691.txt): failed to open stream: Permission denied in
/home/twobaysswimming/public_html/wp-content/plugins/really-simple-captcha/really-simple-captcha.php
on line
170
2020 Whitfields Nyah Two Bays/Swan Hill Open Swim Meet
2020 Records Night – Saturday 28th October 4pm
2020 Country Championships
We had a great weekend at Warrnambool with some awesome PBs. 
Anders Plant – WOW 3 finals and his first finals at Counties – huge PBs you can't ask for much more then that – well done Anders.
Claire Barr – Took out 3 x Silver Medals and 1 Bronze in her Multi Class Events.  Wonderful results Claire especially with niggling injuries.
Arlie Atkinson – Soooooo close to a Medal.  A fifth instead but I hope you come back next year to have another crack
2019 – Country Junior District Competion
Julian Muir, Anders Plant, Amy Wishart, Caitlin McKiddack, Jessica Louw and Mia Wong Chon Lew recently competed at the Country Junior District Competition. Between them 20 PB's were recorded. Well Done!!!
Recent News
Return to training
Training recommences Monday 15th June 2020. Be sure to book your spot via team app and follow the instructions provided on the emails.
 All Schools Results
Held at Swan Hill Outdoor pool on the 21st February 2020. Results are below
Club Championships
Club Championships were held on the 7th February 2020, Congratulations to Julian Muir for breaking the 10 year old boys 66m Freestyle record, coming in at 53.54 seconds.
Need to plan life around swimming events? The 2020/21 Central District Competition Calendar is out. Watch this space for the Nyah Two Bays Swim Calander to be released soon (please note though…the dates sometimes change)
Central District Swimming 20 21 Swim Calander
Mallee Division Primary School Results
Our Nyah Two Bays Swan Hill team members swam fantastically for their schools on Monday 24th February 2020. The following made it into Regional in individual events
Ella Atkins – Freestyle and Backstroke
Jessica Louw – Freestyle and Butterfly. Jessica swam an incredible 31.08 in the Freestyle to become the new record holder
Ryan Andrews – Freestyle
Julian Muir – Freestyle and Backstroke
Anders Plant – Freestyle and Breastroke
Sam Scott – Backstroke
Hunter Wells – Butterfly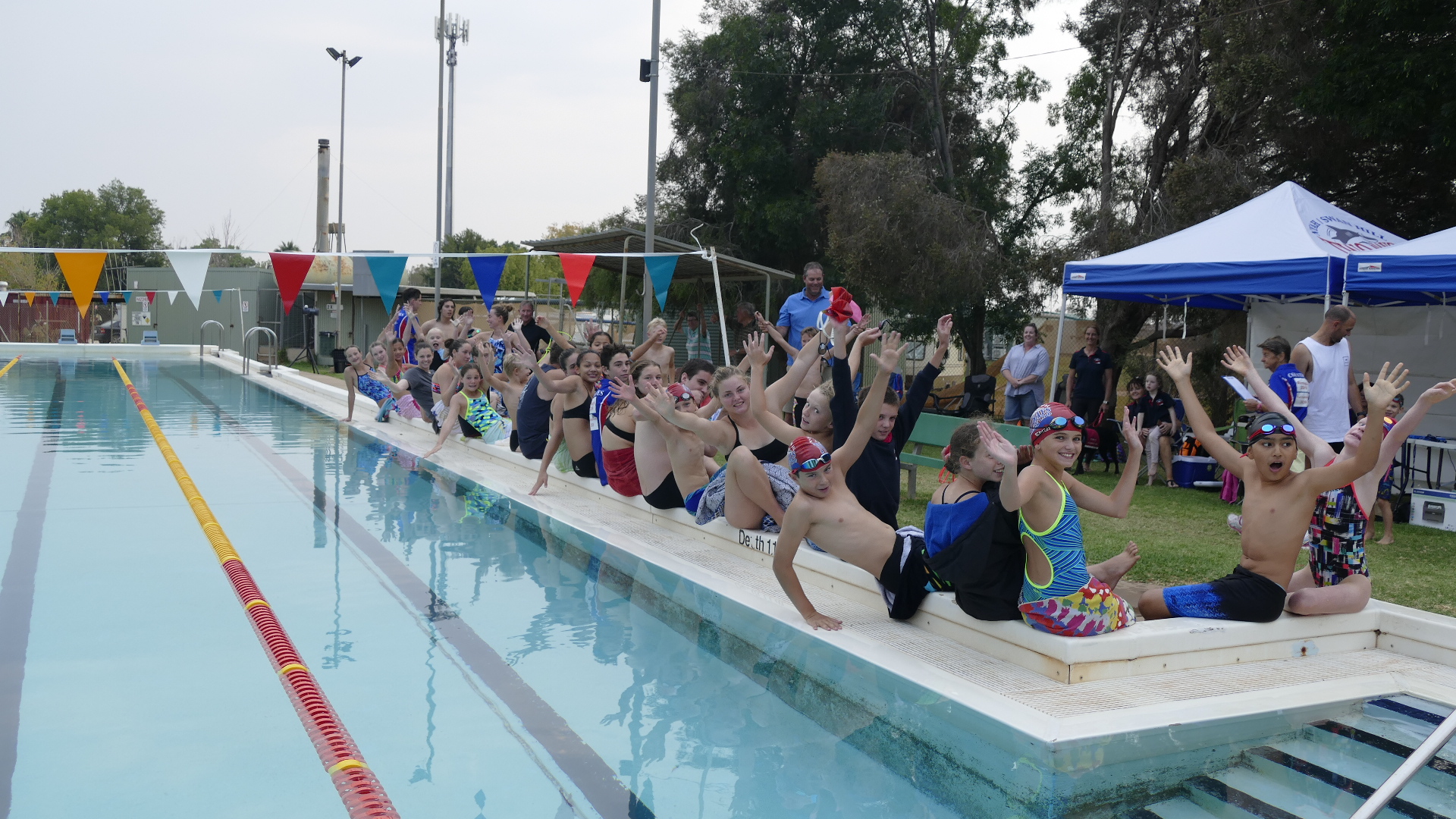 Nyah Two Bays Swimming Club Enquiry Form
Fields marked with an asterisk are required